---
Date:
27/10/2020 · 28/10/2020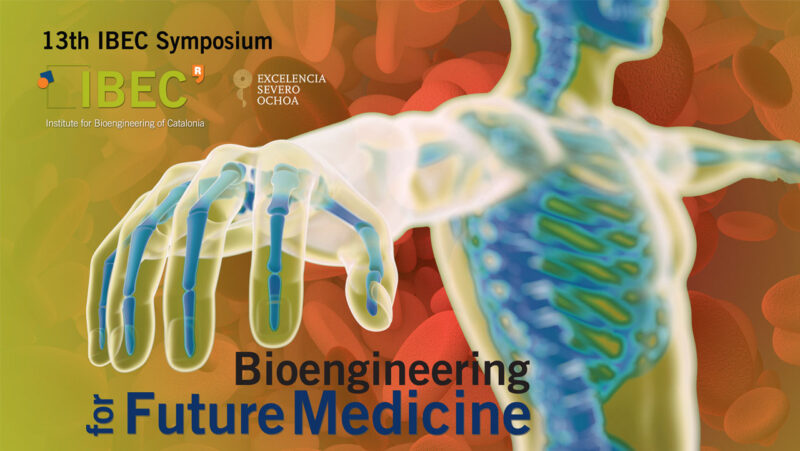 The IBEC annual symposium brings together high-profile international experts for an open forum for interdisciplinary discussions and networking.
The Institute for Bioengineering of Catalonia (IBEC), is an interdisciplinary research centre, based in Barcelona, that conducts excellent interdisciplinary research at the frontiers of engineering and life sciences in order to generate new knowledge by putting together fields like nanomedicine, biophysics, biotechnology, tissue engineering and the applications of health information technology.
The 13th IBEC Symposium will focus on one of our three main areas of application of research at IBEC: Future and Precision Medicine.
Although we would have loved to meet everyone in person, due to the COVID-19 outbreak and the uncertainty that we are living, this edition of the IBEC Symposium will be celebrated online.
We will use an online platform where all the talks will be streamed and posters will be available. To adapt to the online format, the Symposium will be divided into two days.
Registration deadline: 26/10/2020